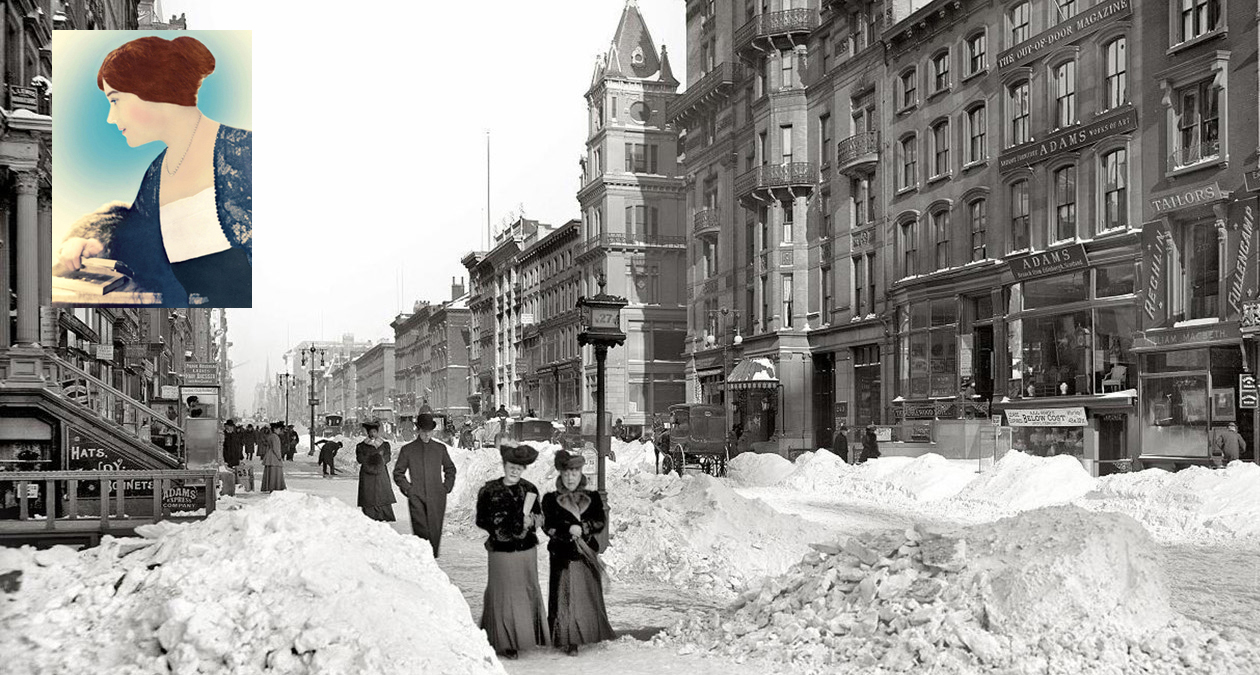 New York Gilded Age Historical Fiction
About Diana Forbes
Diana Forbes is a 9th generation American, with ancestors on both sides of the Civil War. Diana Forbes lives and writes in Manhattan. When she is not cribbing chapters, Diana Forbes loves to explore the buildings where her 19th Century American ancestors lived, loved, survived and thrived. She is passionate about vintage clothing, antique furniture, ancestry, and vows to master the quadrille in her lifetime. Diana Forbes is the author of New York Gilded Age historical fiction.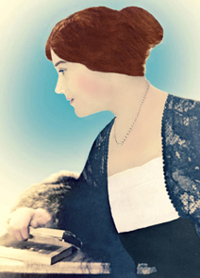 Diana Forbes Follow her at: https://twitter.com/dianaforbes18 And if you enjoy Mistress Suffragette, kindly leave a nice review on Amazon.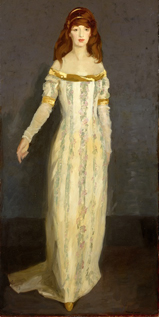 The Masquerade Dress by Robert Henri, 1911
Publication History
1. Mistress Suffragette, Diana Forbes's debut, a New York Gilded Age historical fiction book. To be published by Penmore Press in Spring 2017.
2. "Temptation," a chapter from the sequel to Mistress Suffragette, was published in the Saturday Evening Post's "Great American Fiction" Contest anthology of winners in January 2017.
3. "The Smell of Success," a selection from the sequel to Mistress Suffragette, to be published on "Story Shack" in August 2017.
4. A selection from Mistress Suffragette won 1st Prize in Women's Fiction in the Missouri Romance Writers of America "Gateway to the Best" Contest.
Click below to read the Press Release for author, Diana Forbes's award-winning, debut novel about the women's suffrage movement.
Mistress Suffragette is a delightful romp through the Gilded Age. Penelope Stanton, a young woman forced to create a new life for herself, is a witty and feisty guide through this most fascinating of eras. A very entertaining read.
— Susan Breen, author of the bestselling Maggie Dove mystery series.

In this superbly crafted novel, rich with historical detail, Diana Forbes transports the reader to the Gilded Age and creates an unforgettable protagonist in Penelope Stanton.
— Phyllis T. Smith, Bestselling author of I Am Livia and The Daughters of Palatine Hill

What fun! Diana Forbes reboots the Age of Wharton, giving the story of a young suffragette's coming of age her own sly, sexy spin.
— Ron Hogan, Beatrice.com

Mistress Suffragette is a joy ride through late 19th Century New England, a comedy of manners from a new and exciting voice in historical fiction. This novel picks up where Jane Austen left off.
— Diana Spechler, author of Who by Fire and Skinny

The characters Diana Forbes has deftly drawn do much more than give insight into a fascinating part of our history; they indeed step right off the pages and into our hearts.
— Kara Westerman, Producer at AmagansettLand Podcast, Facilitator of The Amagansett Library's oral history project
Facebook.com/DianaForbesAuthor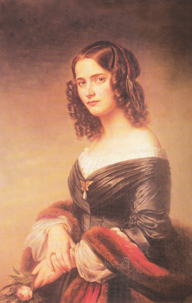 Mendelssohn's Wife Cécile by Eduard Magnus, 1846
Kirkus, Best Indie Books of 2017
Speaking Engagements
* How To Get Free Publicity For Your Books (Without Hiring A Publicist), Bellingham, WA
* Historical Fiction Panel With C.C. Humphreys and Soni Guzman, Bellingham, WA
* Communications and Media Networking Brunch, Terrace Club, New York, NY
* Reading, Mistress Suffragette, Lady Jane's Salon, New York, NY
* Communications Networking Cocktail Hour, University Club, New York, NY
Tags:  Diana Forbes, Author, New York Gilded Age Historical Fiction, Women's Fiction, Mistress Suffragette, Old New York, Newport Rhode Island, 19th Century, Award-Winning Author, RWA Award-Winning Book, Fiction / Political, Biography / Historical, Biography / General, Women, History, Romance, Suffragette